Testimonials

In producing the soundtrack for the video game AFRO Samurai, one of our biggest surprises was the amazing work from Jay Ran. He came in fired up, listened to what we had to say, took some serious notes and then commenced to busting out some of our most signature and edgy tracks; "Can U Top That", "Subliminal" and "One Try" just to name a few. Jay Ran is a serious contributor carved from the stone of professionalism.
David Robinson Senior Producer NAMCOBANDAI America
---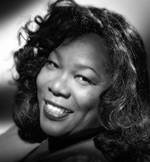 I first met Jay Ran when we both auditioned for and landed parts in the gospel play,TOUCH.  His realistic portrayal of a slick, self-absorbed player made him one of the audience's favorite characters.  In addition to his acting duties, Jay sang in the choir.  What a beautiful voice he has. Since then, Jay has lent his talents to projects that highlight his abilities as a singer, songwriter, rapper and as a leading man.  After listening to some of the tracks he'd been working on for his album, I thought, "This man is a true entertainer." Last year, Jay played male lead in my indie short film, REMEMBER ME.  And recently, he delivered a stirring performance in my film teaser, ST. CLAIR'S WILL. Working with Jay is always a joy because he's constantly perfecting his talents and it results in phenomenal performances.
As a professional entertainer with a wonderful personality, Jay Ran shines.
Juanita Wyles Writer/Director/Producer/Actress/Owner Firelight Performances
---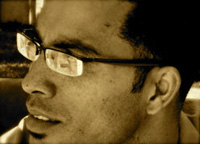 Nowadays, given the fast pace of the music and entertainment industry, the timely delivery of audio material is of utmost importance.
Music, whether it's being delivered to a publishing company, a record label, a game company or any client for that matter, needs to 1) hit the mark, 2) sound incredible and 3) be submitted on time (preferably ahead of schedule). To address these three needs, FouchéMuzik's go to person has been none other than Jay Ran. Recently, I had the pleasure  of working with Jay on a huge video game project. The video game  is called AFRO Samurai and was released this year starring Samuel L. Jackson and Kelly Hu. Jay appeared on six tracks in the game using his versatility as a songwriter, singer, rapper and voice-over actor.  The tracks are HOT! Time after time, Jay's come through for my production company. When time is of the essence, Jay goes above and beyond the call of duty to deliver great performances in extremely fast turnaround situations. Again, his versatility is second to none. From coming up with melodies and lyrics right there on the spot, to his tireless delivery of pristine vocals ranging from extremely deep "Barry White-esque" tones, to out of this world falsettos, a versatile rap ability and a Take 6 vocal range combined with an uncanny sense of rhythm. Wow! What else could one ask for! How about being on time? Well, as I mentioned earlier, in the music industry where more often than not time is of the essence, and way too often our time falls prey to some. Here is one man you can absolutely count on as far as respecting you and your time. One very last thing I'd like to add is that Jay's friendly personality is one of his attributes and a definite breath of fresh air especially in a recording studio environment. I'm now working with Jay on his debut album and IT'S TIME that he gets the recognition that he deserves as a true artist. Music industry, look out! The man rocks!
Daniel Fouché Owner/Producer FouchéMuzik
---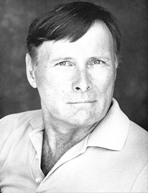 I have taught theater and film courses for forty+ years in high school and talent agencies here in California. Jay is one of the most dedicated and reliable students I have ever had. He was in my "Preparing for Professional Acting" class at the Grand Theatre, here in Tracy, California. From the first night in my class, I knew he was special,  talented, creative, witty, and hard-working. He is focused and sets goals for himself and works diligently to achieve those goals. I worked with him in one movie, "Bamboozled," and he "gave it his all." We have developed a close friendship which I really cherish and I can't wait to see what he does next.
Don Bisbee Instructor/Actor
---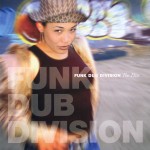 Jay Ran has THE voice instantly recognizable and larger than life. Versatility is the hallmark of his vocal genius. Jay can sing anything. Also known as "Mr. First Take,"  he will generally nail the part on cue. In addition to his exemplary singing, Jay is also a keen mimic, voice-over artist, rapper and comedian. Watch out world, here he comes!
Dan Rielly Singer/Songwriter/Musician, (Funk Dub Division)
---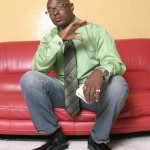 Jay Ran is an amazing and versatile artist.  I have had the pleasure and honor of Jay featured on one of my projects. He offers a positive, professional attitude when he's in the studio minus the big ego you find with other singers. He definitely gives you what you ask for and doesn't take up any unneeded time in the studio. He is also a talented song writer and writes great hooks that brighten up what you may already have in place. If you need someone reliable, positive and professional, Jay Ran is definitely your man.
Naru Kwina Rapper/Singer/Songwriter/Owner, Hip Learning
---
HACKED BY ARCHİEN TURKHACKTEAM ANKA RED TEAM
HACKED BY TURKHACKTEAM ARCHİEN ANKA RED TEAM
---