About Jay Ran
Every generation has an artist who defines the sound of his era.  This generation's new pioneer of music has arrived in Jay Ran, aka TVK "The Vocal Khameleon".  Born and raised in Jacksonville, Florida, Jay's musical journey started at an early age.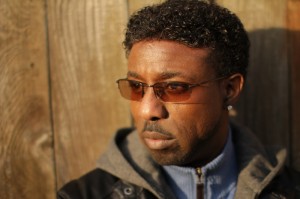 Remembering how his older sister would drag him to concerts, he never realized that it would be the beginning of his musical path.  Jay said, "After each concert, I would pretend to be those artists for months, mimicking their songs and performances until I drove everyone in my house crazy!  As I got a little older, I saw legendary icons perform like Michael Jackson, Prince, The Jacksons, Rick James and many others.  I knew then what destiny had laid out for me".  As Jay grew up and particularly after moving to Northern California, he has continued to explore his passion for music and performing.  Jay has become one of the most dedicated and reliable, creative, witty, hard-working and versatile artists around.  This talented individual performs in the same league as contemporary artists such as Usher, Fergie, Ne-Yo, and John Legend, with the versatility of such groups as Outcast, Black Eyed Peas, Boys II Men and Take 6.
Sexy, sultry, enticing and fresh are just a few words that describe Jay's voice and music.  Blessed with a wide vocal range, Jay's trademark is his ability to record his own leads and incredible multi-part harmonies, rap and voice over tracks and create any number of characters through his music or acting.  That's how he came up with the name "The Vocal Khameleon".  Jay represents a shrinking number of artist in today's producer dominated industry who are self-contained.  He is comfortable in any genre of music but his passion lies in Hip Hop, R&B and Rap.  His lyrical content is new and refreshing, blending the quality of yesterday's greats with today's newcomers.  He has a charisma that keeps his audience engaged.
In addition to his solo work, Jay knows the importance of continuing to grow and explore as an artist and that working with others offers him the opportunity to showcase different aspects of his talent that may not be as visible while doing solo projects.  Jay has worked with or been on projects with great artists/actors such as Samuel L. Jackson & Kelly Hu (Afro Samurai video game), RZA, Narada Michael Walden, E-40, MC Hammer, YGB, AMW, Preston Glass & Dianne Reeves.  After working with notable Namco Senior Producer / Director, David Robinson on the video game Afro Samurai starring Samuel L. Jackson, Dave said "In producing the Afro Samurai Soundtrack, one of our biggest surprises was the amazing work from Jay Ran.  He came in fired up, listened to what we had to say, took some serious notes, and then commenced to busting out some of our most signature tracks.  He is a serious contributor carved from the stone of professionalism."
"I love to write songs, lyrics, sing, act and just perform" says Jay.  "I love to express myself whether it's in an R&B, Gospel, Hip-hop or stage format.  I have been very fortunate to have performed with vocal groups as the lead singer and been involved in many projects.  I am very grateful to God for the ability to perform with such versatility; and through my music and acting, I hope to inspire other artist to explore all of their talents and use them to their fullest potential."
In an industry where technology can often take the place of ability, the genuine talent of Jay Ran is unquestionable. Watch out world, Jay Ran is here!